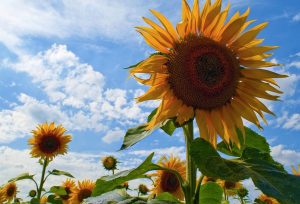 testimonial
Sára's personal sharing about her explorations of desire, body perception, verbal expression and consent.
My somatic coaching sessions usually start with a conversation about the client's general long-term intentions, the focus of this very session and a co-creation of a script of what particularly we intend to do. Sára expressed her curiosity to explore and practice verbal communication while staying present in her body and pleasure to make her intimate sex life even better.
Read More »
testimonial
Kristine's personal account of a series of sessions.
This is an unabridged version of Kristine's sharing about a series of sessions. She is a student of Sexological Bodywork, her ability to describe the sessions and summerize her learnings are advanced. The text speaks for itself.
Read More »
testimonial
A personal testimonial by M.
I am often asked to describe a "typical session". This is not an easy task, because every client is unique and every session different. Many clients share their experiences and learnings with me, some of them agree to publish parts as testimonials. However, it is rather rare, that a client shares a whole somatic journey in such a poetic way.
Read More »
Dear Ondra, I felt so much lighter after our session! There was a completely different quality of feeling inside… refreshed, awoken, grounded and relaxed. I felt like I had dropped into a deeper inhabiting of my body, which feels like such a relief. I'm actually very surprised that such a shift is possible, especially working remotely from different countries! I appreciated your gentle encouragement throughout the session, it helped tease out what was right for me and create a safe, container for my experience. I was able to relax, soften and enjoy my journey, your presence and reminders throughout were invaluable, reminding me of my choices in each moment. The reflections and questions you offered along the way felt deeply supportive of the process and helped to open up new doorways of discovery. I'm grateful to be working with you on this journey… and I'm looking forward to explore more! Thank you!
Hi Ondra, thank you for asking. And thank you for your amazing − sensitive but confident − approach to the massage. I feel great. The past month was very demanding for me. I have walked through a valley of darkness. The massage helped me to rise again. The preschoolers I work with are mirroring this beautifully. I had some important aha moments during the massage, which concern mainly my ability to communicate my needs. My intuition did not fail me. Thank you for the exceptional experience. You are the right person for this job.
There are several turning points in the life of a woman. Today I had one of them. Ondra made a dream of mine come true. A secret one that I have been having for some time... Ondra showed me that my body is capable of an extreme, multiple and secretly specific experience. And I am immensely grateful to him for that.
I feel very good and would like to thank you for your working with me. I haven't accomplished the things we discussed yet, but I no longer feel the inner resistance. This is going to develop. Our session was an exceptional experience for me. I want to say a big thank you. You have a great ability to empathise and guide people – gently, but firmly and very patiently, always putting the other one first. Thank you for your empathetic and gentle guidance.
I would like to thank you for your professional as well as kind approach on my journey of self-discovery. It all started almost two years ago when my life changed. I had to find a different way to be happy and balanced and you became my priceless support. Sometimes you were the only one who was able to listen to me and helped to find a solution in certain situations. I appreciate your openness and sincerity. You support me in moments when I feel lost, but also when I feel like sharing joy. I value this immensely. You are one of my guides on the journey that personal development is. I thank you from all my heart, Ondra, and I am looking forward to our next session. All the best!
All went well during my anal mapping session; the bodyworker moved slowly and gently from one point to another while communicating everything with me. It was good to realise what I felt, and where. The emotion of anger occurred; I released it consciously through swearing and by descibing it. […] Overall, I felt very good after the session; basically I realised I want to bring new things to my life and at the same time I want to push away things I don't want anymore. […] I appreciated the slow pace of the session; I had the time to feel everything fully and say what I wanted and what I did not. I felt safe thanks to you being an experienced man who works well with borders and gives one the space to fully realise the feelings in the body. Thank you for the session, I will definitely use your services again.
I also want to thank you very much again. You have amazing intuition and sensitivity, and your hands give very gentle but firm touch. It was the most amazing mapping I've had and at the same time my strongest issues came to the fore. Actually some things I said aloud after the mapping were for the first time. I am starting to believe that you can go to the greatest depths and heal the most severe traumas through pleasure in a safe environment. Also my bodily experience has changed completely. I feel much more in my body, I feel it vibrate gently – it is new and vulnerable at the same time. I feel like a gentle flower, which doesn't really go well with me – I can be quite feisty.
I appreciated your forthright and careful approach […] that enabled me to get used to the ideas and situations that were completely new for me, shrouded as I was with prejudice and fears. You left the way and the intensity of our entering the male + male situation up to me, so I always had time to get used to it; paradoxically I felt that you held back a bit, but in hindsight I find that great and appropriate. The massage itself was pleasurable and felt great; I fulfilled my intention – to receive intimate touch from a man, although – I guess because of health reasons, tiredness and week-long lack of sleep – we didn't manage to generate a sufficient sexo-energetic cluster for me to have near-orgasmic experience. You are probably right that before I condemn massage from a male as "pleasurable but not arousing" I should give it two or three more tries in a better condition…
With Ondra I felt relaxed, feminine and gentle. I melted into my vulnerable femininity and natural inner peace under his hands. He connected me with my inner woman beautifully. I am very content and I can recommend this to all women! Even to those who are not sure, afraid that their masseur would be over-dominant. With Ondra I felt safe, he fully perceived my boundaries, without me having to explain anything... I had a beautiful, sensitive massage that connected me with my inner female world. Even several days after the massage I feel beautifully, gently and feminine... […]
When I was getting the massage from you I felt calmness, a total trust and surrender to the experience; I was in a kind of semi-conscious alpha state. I felt the touch, the loving attention, my body relaxed and in some moments I was practically in a different place. I surfed a wave that resembled the state in my mother's womb, which I remember was the best experience ever. I felt hundred percent accepted.
Ondra, thanks a million for your opennes, gentleness, total presence, loving empathy and the ability to sense the borders of my being – and to respect them. With you I felt safe and finally I was able to surrender wholly. I was very surprised how much pain and sadness came to the surface.

I don't remember any man ever treating me with so much respect like you. Someone touching my whole body without me feeling what I usually feel – that I am reduced to my breasts and my vagina.

I'd had no idea what tantric massage was and how deep experience it can be. What impressed me was how you combined the gentle and the male energies. It was brillant and let me experience my body from a whole new perspective. I am immensely grateful to you for that. I hope I wasn't too loud, and if so, I am sorry, but somehow I couldn't hold myself back – I have never experienced my orgasms so intensely.

I have felt very calm and fulfilled inside. I can't find the right words… I feel my body in a whole new way and I feel my femininity differently. This experience impressed me greatly and I would like to go on with this. The massage did me real good.

…a week and a half after the massage: I am surprised how long the effect of the massage can last. WOOOW… I still feel very calm and content inside and I sense that something has changed even in my perception of men and my body. Very interesting…
I haven't felt this honoured, loved and safe in a long time...
Ondra is a passionate teacher with a secure foundation in choice and consent skills. He's a true educator and asset in our field of empowered sexuality.
I haven't felt this honoured, loved and safe in a long time.
Ondra is a passionate teacher with a secure foundation in choice and consent skills. He's a true educator and asset in our field of empowered sexuality.