— Diese Seite wird erst nach und nach ins Deutsche übersetzt. Ich bitte um Nachsicht.—
Most frequent questions and answers about
The Wheel of Consent®
Consent Workshop
»CONSENT & DESIRE«
Official Wheel of Consent® Workshop
School of Consent co-founders Matt Schwenteck and Robyn Dalzen and the local coordinator Ondra Veltruský
Ondra's Blog Posts about
The Wheel of Consent
Podcast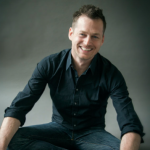 Was ist Sex für dich?
Ein Podcast mit Johanna und Corinna von "Stacheldraht im Schlüpfer" über meine Arbeit als Somatischer Coach, das Wheel of Consent®, Sexpositivität und vieles mehr.
Read More »
Wheel of Consent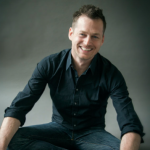 Das 3-Minuten-Spiel diente Dr. Betty Martin als Grundlage für die Entwicklung ihres berühmten Wheel of Consent®  (Konsens-Rad). Anbei die Spiel-Anleitung als Fließtext.
Read More »
Wheel of Consent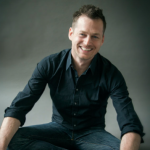 5 persönliche Über­le­gun­gen zum Konsensrad®
In diesem Post kommen einige meiner persönli­chen Ein­blicke bezüglich des Wheel of Consent® (Konsen­srad) von Dr. Betty Martin zur Sprache.
Read More »
Prague 2019
Wheel of Consent Workshops
Free Introduction to
The Wheel of Consent
Prague, Czech Republic
Monday, June 3, 2019
6:30-9:00pm, arrival at 6:15pm
A conversation with touch practitioners, those who are interested in becoming one, and those who are partnered with one. Somatic sexuality educators, bodyworkers, touch providers…
Are you doing what your clients allow you to do, or what they want you do to? And what about when they want to 'give' to you? How does it all fit, to keep both of you safe and happy?
Discussion facilitated by Robyn Dalzen and Matt Schwenteck, co-founders of the School of Consent.
Short presentation, lots of discussion, and a brief introduction to Like a Pro.
Location sent upon registration.
This is a free event, but we will be accepting donations at the door to cover the cost of the venue.
LIKE A PRO
The Wheel of Consent for Practitioners training
Prague, Czech Republic
June 5-9, 2019
10:00am – 6:00pm each day
I was introduced to The Wheel of Consent in 2016 at an introduction by Dr. Betty Martin in Prague and it kept fascinating me ever since.
The 3 Minute Game and the Bossy Massage proved to be useful approaches for clients to explore their empowerment and consent on a somatic level in my individual sessions. In my blog post »To Wheel or Not To Wheel—that is the question!« I share five personal observations about The Wheel. In a podcast episode »What is sex for you?« (German) I discuss my work, the Consent & Desire workshop and how I include the Wheel of Consent in my individual session work.
In 2017 I participated at the Consensual Touch™ Weekend with Katie Sarra and Kian de la Cour from the Sea School of Embodiment in Davon (UK).
In 2018 I studied with Dr. Betty Martin at the Like a Pro (The Wheel of Consent for Practitioners training) in Antwerpen (Belgium).
In 2019 I was offered to host the Like a Pro training in Prague (Czech Republic), which was led by the School of Consent co-founder Robyn Dalzen. I have interpreted an introduction evening to the Wheel of Consent facilitated by Robyn Dalzen to Czech. I had the opportunity to teach the 3 Minute Game and Bossy Massage to first year students at the Embodiment Intensive of the certification programs in Sexological Bodywork and Somatic Sex Education facilitated by Uma Furman and Deej Juventin from the Australian Institute of Somatic Sexology (ISS). 
In early 2020 I have launched a workshop »Consent & Desire«. It was offered 8 times with 80 participants in total in German and Czech before Corona paused it.