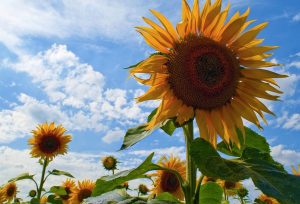 Erfahrungsbericht
Über die Erforschung von Begehren, Körper­wahr­nehmung, von verbalem Ausdruck und vom Ineinklang­sein, aus Sáras ganz persönli­cher Sicht.
Read More »
Erfahrungsbericht
Kristines persönlicher Erfahrungsbericht von diversen Sitzungen.
Dies ist eine ungekürzte Version von Kristines Darstellung einer Reihe von Sitzungen. Sie ist Studentin der Sexologischen Körperarbeit. Ihre Fähigkeit, die Sitzungen zu beschreiben und ihre Erkenntnisse zusammenzufassen, ist fortgeschritten. Der Text spricht für sich selbst.
Read More »
Erfahrungsbericht
A personal testimonial by Somatic Sex Educator in training M.R.
I am often asked to describe a "typical session". This is not an easy task, because every client is unique and every session different. Many clients share their experiences and learnings with me, some of them agree to publish parts as testimonials. However, it is rather rare, that a client shares a whole somatic journey in such a poetic way.
Read More »