kolo souhlasu
Ich bin vom »Wheel of Consent«, einem Beziehungs- und Interaktions-Modell, das von Betty Martin entwickelt wurde, begeistert. In diesem Betrag erzähle ich, wie es dazu kam.
číst celý článek »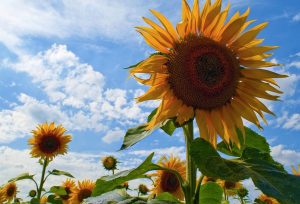 nový
Sářino osobní sdílení o somatickém zkoumání touhy, vnímání těla, slovního vyjadřování a souhlasu.
Má somatická koučovací sezení zpravidla začínají konverzací o obecných dlouhodobých záměrech klienta a specifickém zaměření dnešního sezení. Pak se společně rozhodujeme, co hodláme konkrétně dělat. Sára vyjádřila zvědavost prozkoumat a procvičit si verbální komunikaci při současném vědomém vnímání svého těla a potěšení, a vylepšit tím svůj intimní partnerský život.
číst celý článek »
Napojte se na své tělo.
Moudře si vybírejte.
Hrajte si.
Pomáhám lidem znovu se napojit na tělo a využívat jeho moudrost. Učím je být více přítomné v těle i mysli, být ve své síle, mít život ve svých rukou a uvědomovat si vzrušující možnosti intimity a potěšení. Nepodsouvám odpovědi – raději pokládám správné otázky.
»CONSENT & DESIRE«
Charity Workshop for the Victims of the Ukraine War
🕊 Due to current events: 50% of the proceeds of my workshops "CONSENT & DESIRE" go directly to people in need in Ukraine. Learn to know and feel your own limits while supporting people in great distress.
There are only workshops offered in German at this moment. Would you like to attend my workshop in English or Czech or be would you be interested in hosting one in your city? Please, get in touch!
Next workshop dates (in German):

🗓 Mon, Sept. 26, 2022 (19-22h) · ANANDA · Cologne, DE
🗓 Sat, Oct. 22, 2022 (11-14h) · ANANDA · Cologne, DE

Available for individual sessions sessions at ANANDA Köln (Germany) during those dates:
November 27-28, 2022
December 16-17, 2022
January 20-21, 2023

Please, book directly at ANANDA online or by phone +49 221 6086585.
Please, pay also attention to ANANDA's Corona related regulations.
Takhle uctěná, milovaná a v bezpečí jsem se necítila už hodně dlouho...
Je nadšeným učitelem, který skvěle pracuje s informovaným výběrem a souhlasem. Je nedocenitelný pro náš obor, který učí lidi převzít moc nad vlastní sexualitou.
»Autobiography in Five Short Chapters« by Portia Nelson from the book »There's A Hole in My Sidewalk«.
This poem beautifully describes the stages of transformation and learning in a simple and concise way. It emphasizes the importance of honest self-reflection, and the power of taking full responsibility.
číst celý článek »