Napojte se na své tělo.
Moudře si vybírejte.
Hrajte si.
Pomáhám lidem znovu se napojit na tělo a využívat jeho moudrost. Učím je být více přítomné v těle i mysli, být ve své síle, mít život ve svých rukou a uvědomovat si vzrušující možnosti intimity a potěšení. Nepodsouvám odpovědi – raději pokládám správné otázky.
Available for individual sessions at ANANDA Köln (Germany) during  following dates:
Due to current corona regulations on-site sessions are not possible at the moment.  I remain available for Online Coaching Sessions.
Takhle uctěná, milovaná a v bezpečí jsem se necítila už hodně dlouho...
Je nadšeným učitelem, který skvěle pracuje s informovaným výběrem a souhlasem. Je nedocenitelný pro náš obor, který učí lidi převzít moc nad vlastní sexualitou.
reference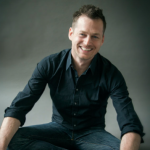 A personal testimonial by Somatic Sex Educator in training M.R.
I am often asked to describe a "typical session". This is not an easy task, because every client is unique and every session different. Many clients share their experiences and learnings with me, some of them agree to publish parts as testimonials. However, it is rather rare, that a client shares a whole somatic journey in such a poetic way.
Read More »
Sledujte mě na facebooku: